'I never heard of any famous female mathematicians'
August 2, 2018, 7:28 pm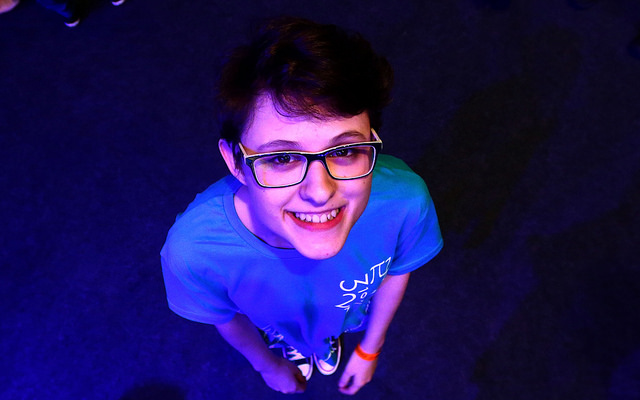 Budding mathematician Fabíola Loterio (18) received her third gold medal at the Brazilian Math Olympiad award ceremony at ICM 2018 this afternoon, along with a special IMPA award for the highest performing girls at each level. The eighteen-year-old math student travelled from the southern state of Espírito Santo to attend ICM, an experience that she describes as an "honor".
"It was so emotional, such an honor to be here at this international event," she said before receiving her prestigious awards. Fabíola is a triplet, and her two sisters also won medals. The three are currently studying math at the Federal University of Espírito Santo, but Fabíola said before OBMEP, the Brazilian Math Olympiad for Public Schools, she saw little in her school to stimulate girls to study math.
Read more:
"I never heard of any famous female mathematicians while at school. It always seems that math is something for boys. From the outset, we lose stimulus to pursue this area, and this just increases," she said. "We only hear of famous male mathematicians, it seems that math is not for us."
Fabíola's experience is reflected in statistics, said Cláudio Landim, OBMEP Coordinator, and Deputy Director of IMPA. He said that in the initial round of the massive school competition, there is generally a 50/50 balance between girls and boys. However, boys represent 70% of medal winners at the 10-12 age group, and 90% of medalists in the 16-18 years group.
"There's something that happen between 10-12 and 16-18, which we don't understand. Why do girls perform worse when they get to this age?" he wondered. There are no studies to explain this phenomenon, but the OBMEP coordinator reckons it would be interesting to explore this further. "I think it's a very interesting question that should be studied by social scientists to see what happens in adolescence.
Last Tuesday, on the eve of ICM 2018, the first ever World Meeting of Women in Maths (WM)² was held, and united more than 500 female math academics. One visiting mathematician, Yolanda Silvia Ayala, who travelled from Lima, Peru, to attend (WM)² and ICM said it is important that women stand together. "If we remain silent, we will never be heard. We must mark our presence at events like this."