Leelavati winner creates new learning paradigms in Turkey
August 9, 2018, 10:48 am
Turkish mathematician Ali Nesin won the Leelavati Prize 2018 for his achievements in raising awareness about math with young people in Turkey. The Nesin Mathematics Village in Sirince is a sprawling haven for math students who want to learn through freedom of thought in the remote mountains of Turkey.
Creating the math village was a true test of perseverance for Turkish researcher Nesin and colleague Sevan Nisanyan. The pair shared a dream of creating a village that would bring Turkish young people closer to mathematics without fear of judgement. The sudden death of his father (Turkish author and intellectual Aziz Nesin) in 1995 meant Nesin had to abandon a prolific mathematics research career at University of California, so that he could take over his family's charitable Nesin Foundation, that provided residential care and educated dozens of local children from disadvantaged families.
Read more:
"I had to stop thinking of math, and start thinking of the 25 children in my care." said Nesin. He later became head of the mathematics department at Istanbul Bilgi University, where he worked to create a department with the highest possible standards.
In the early 2000's, Nesin and Nisanyan began to bring their dream to life, with the creation of a mathematics village. However, doing something like this at a time of civil unrest was no small feat. "It was established against the bureaucracy of the state, an act that we took major risk for and suffered major consequences for," said Nisanyan. "Living up to the expectations of an institution is essential to educational enterprise. However, it is also an act of civil disobedience," he explained.
Nisanyan face 19 separate court cases and was jailed for over 3 years due to clashes with gendarmes of the regional authorities, because he refused to stop building the village. Nisanyan eventually escaped from prison system and currently lives in exile. He cannot return to Turkey, and while he would love hands-on involvement in the math village, the pair continue to consult on all on-going efforts.
"We knew we had to build it. We desperately tried to form legal relationships however through it all we never agreed to stop construction on the village," Nisanyan told a large gathering of international mathematicians yesterday.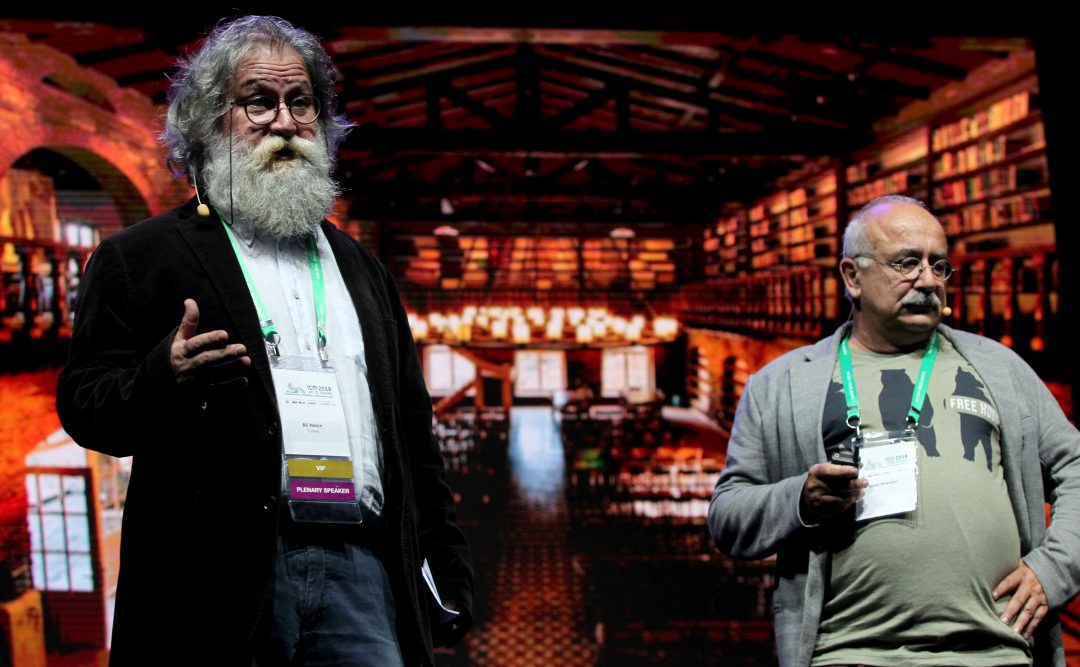 60,000 students have visited the mathematics village since 2007, from many nations and all age groups. Keeping costs manageable is a massive priority for Nesin and Nisanyan as they plan for the future of the village. "We are open to redefining the future of the mathematics village to bring top opportunities to the next generation of math students. The mathematics village is for the future artists, scientists, politicians and creators of Turkey and the world. We welcome all." said Nesin.
Nesin plans to use the Leelavati Prize to further the promise Nesin Mathematics Village and ensure a bright future for generations.