Caucher Birkar's family celebrates Fields Medal win
August 4, 2018, 9:15 am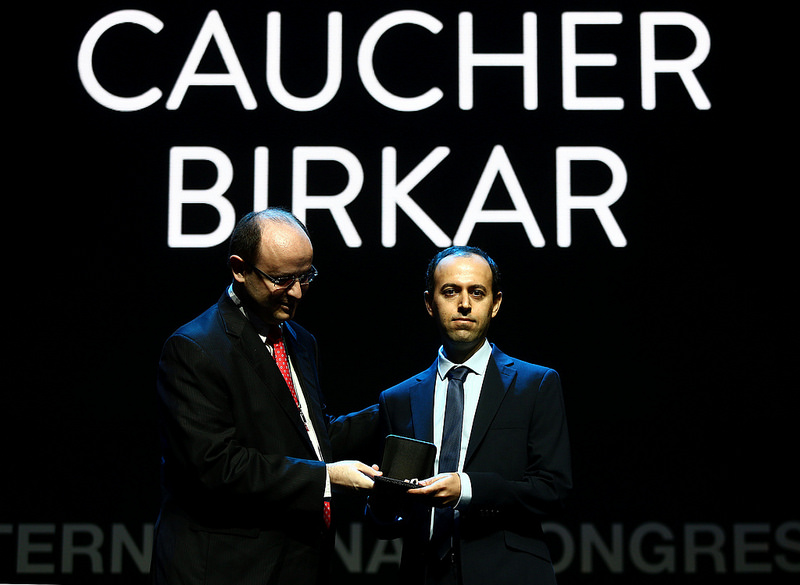 Straight from the heart of Mariwan, Caucher Birkar's family celebrate the tremendous achievement of winning a Fields Award. Hi father Majid said the people of Kurdistan share the pride he feels. "People are ecstatic about it from the bottom of their hearts," he told Kurdistan 24 television channel. A public event was held last Thursday in commemoration of the Kurdish mathematicians' accomplishment. In the video, people are shown dancing together in the streets.
Read more:
Birkar's older brother Haidar played a vital role in his interest in mathematics. Their early years were chaotic – living on a farm in a virtual war zone was an unlikely setting for a budding mathematics genius to flourish. "My brother started teaching me more advanced mathematics, which was not part of middle school education," Birkar shared in his reception video, "He is probably the person that had the most influence on my education."
Haidar has been flooded with congratulatory phone calls and messages since the announcement of the award. He sees huge significance in the award. "A person like Caucher does not only belong to a family, but rather to a village, a city, and a nation," he remarked.
Birkar is celebrated for his contributions to some of the key problems in modern mathematics, such as Fano varieties, minimal models, and singularities.