ICM Newsletter - Last day

Proceedings are now available for ICM participants
ICM participants may now download
HERE
complimentary electronic copies of the plenary and invited speakers' articles in the ICM 2018 proceedings.
This link will be deactivated on August 31, 2018.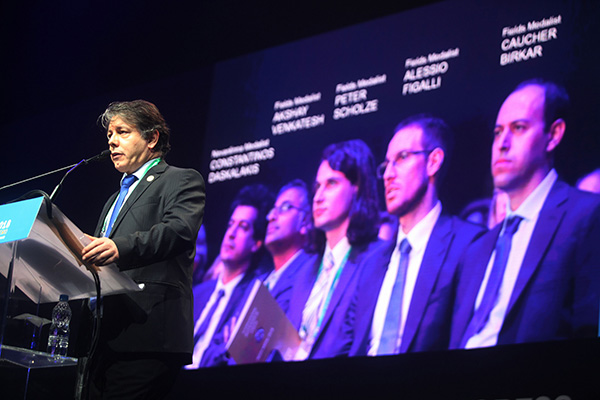 Brazil's ICM 2018: 'All good things come to an end'
After nine days filled with mathematical activity, ICM 2018 has come to an end. More than 3,000 participants from 114 countries joined forces in Rio de Janeiro for the International Congress of Mathematicians that culminated today with a thoughtful closing ceremony. The hard work and efforts of more than 1,500 people who worked behind the scenes to make the event a success were recognized during the speeches with a special accolade given to 228 bilingual volunteers, who received thundering applause from the audience.
Click here
to read the post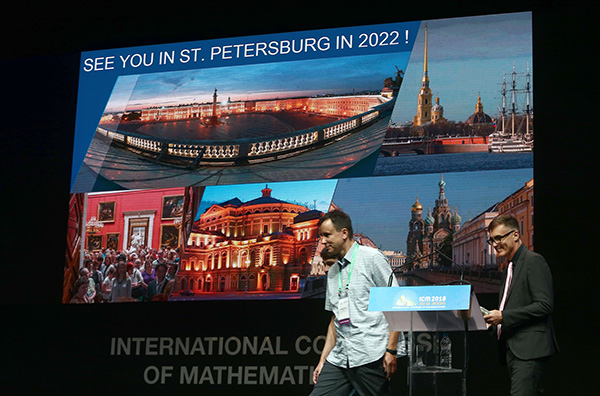 ICM goes to St. Petersburg, Russia in 2022
The Russia city of St. Petersburg will host the next International Congress of Mathematicians (ICM) in 2022. Plans for the next congress were shared at the closing ceremony today (August 9th), by Russian mathematicians Stanislav Smirnov (University of Geneve) and Andrei Okounkov (Columbia). Considered the most 'western' city in Russia, St. Petersburg will offer a similar set-up to that implemented during the 2018 FIFA World Cup.
Click here
to read the post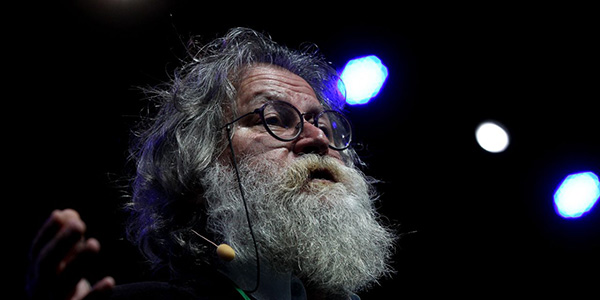 Leelavati winner creates new learning paradigms in Turkey
Turkish mathematician Ali Nesin won the Leelavati Prize 2018 for his achievements in raising awareness about math with young people in Turkey. The Nesin Mathematics Village in Sirince is a sprawling haven for math students who want to learn through freedom of thought in the remote mountains of Turkey.
Click here
to read the post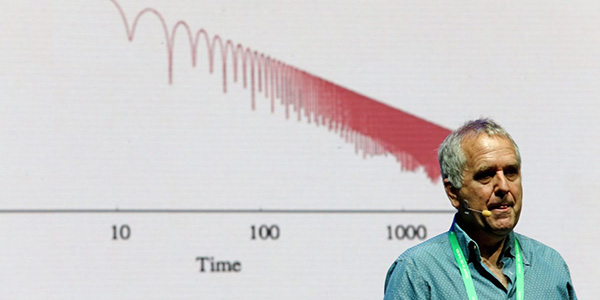 Jordan on data: Is there an optimal way to optimize?
In one of the final plenary lectures of the 2018 International Congress of Mathematicians, Berkeley University professor Michael Jordan presented a new-age problem: How should scientists efficiently compute the world's data in a way that addresses real-world problems. "Is there an optimal way to optimize?," asked Jordan, whose lecture was entitled 'Dynamic, symplectic, and stochastic perspectives on gradient-based optimization.'
Click here
to read the post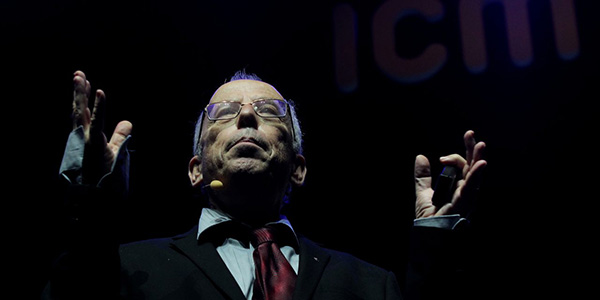 Kalai plenary ponders possibilities of quantum computing
Gil Kalai opened the final morning of plenary speeches at the 2018 International Mathematics Congress today presenting the audience with two related problems, tackling computerized vote-counting systems and quantum computing possibilities. The talk, he told the audience, would consist of "two puzzles, four parts, six theorems and eight models".
Click here
to read the post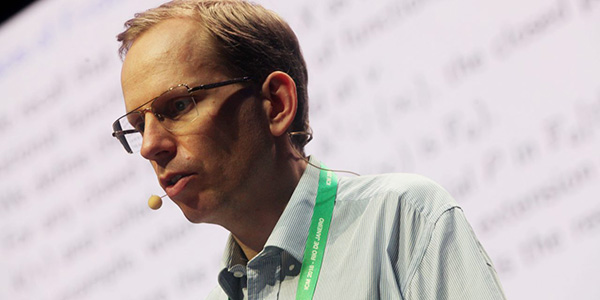 Demystifying Langlands programs with sea serpents
French mathematician Vincent Lafforgue presented 'Global Langlands parametrization and shtukas for reductive groups' during an ICM 2018 plenary session. The researcher has led mathematics research as Director of CNRS, at Université d'Orléans for the past eight years. This was the second time that Lafforgue presented at ICM, having previously presented at the International Congress of Mathematicians in 2002, in China.
Click here
to read the post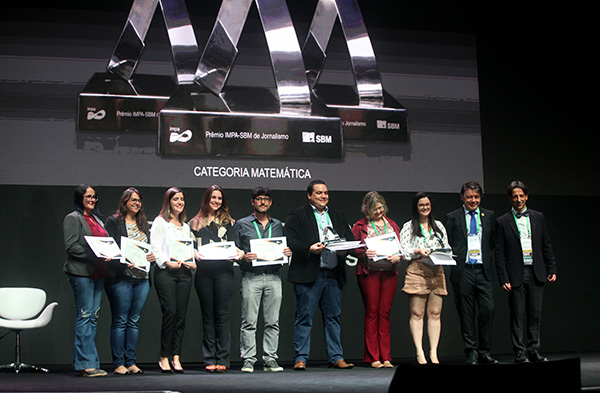 IMPA-SBM Prize for Math & Science Journalism
The International Congress of Mathematicians closed its 2018 gathering with a new beginning. For the first time ever, IMPA and SBM awarded the work of journalists covering mathematics and popularizing science with the IMPA-SBM Prize for Journalism 2018. Folha do S.Paulo journalist Gabriel Alves scooped first place for the science popularization category for his retrospective portrait of the history of transplants in Brazil. Meanwhile, Maria Clara Vieira and Isabela Izidro's report on Brazil's Math Olympiad students for Veja magazine came first in the mathematics category.
Click here
to read the post