News
ICM Newsletter 12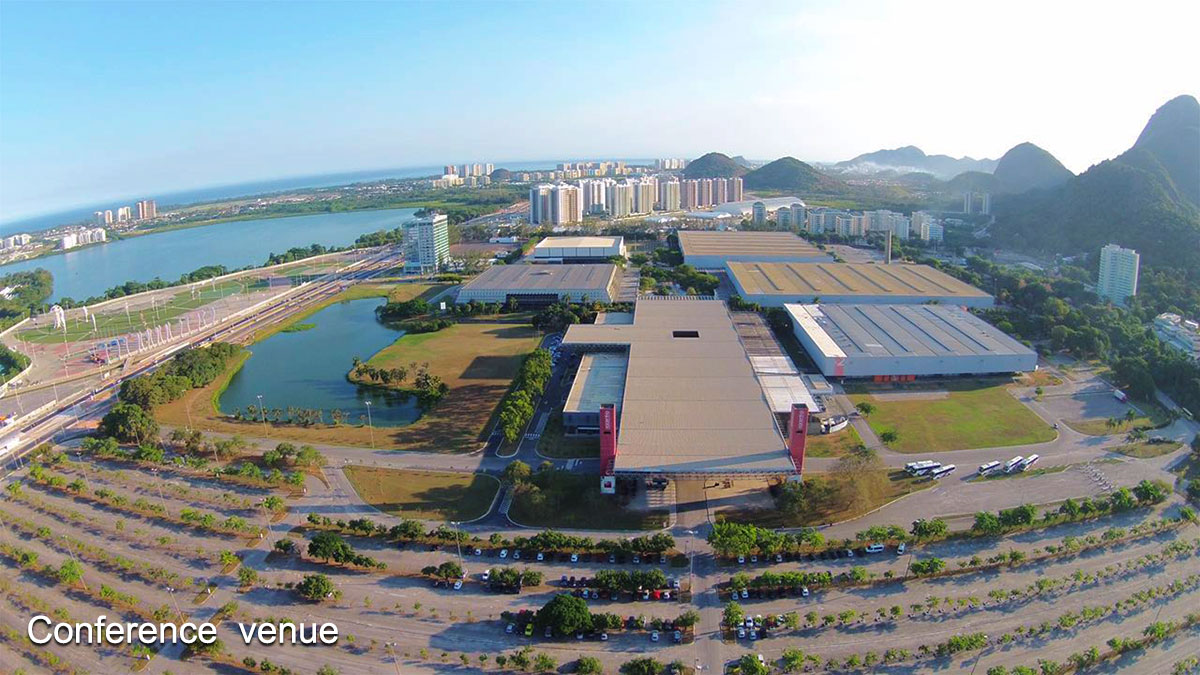 Discounts for early registration
If you have not yet registered for ICM 2018, take advantage of the early discount for payment dates until July, 13. The reduced registration fees are $500 (full participant), $250 (master or doc students) and $ 120 (accompanying person). After that date, registration can only be made at Riocentro. Notice that the registration periods are based on Brazil's legal timetable.


---
Social banquet
Organized for the participants of the ICM 2018's participants and their companions, the congress's dinner party will be held on August 4 at Riocentro. During the confraternization, Gauss and Chern prizes will be awarded. If you have already signed up for ICM 2018, but did not join the social banquet, you can guarantee your place at dinner by July 13. For this, just access the registration area on the congress website and make the payment. After that, it can be made only on-site and by the the availability of vacancies.
---
Book your accomodation
To avoid problems, do not book your accommodation in the last minute. Rio is a city that attracts tourists from all over the world at any time of the year, so it is better to guarantee the place where you intend to stay during ICM 2018. On the ICM 2018 website you can find a list of hotels indicated by the Organizing Committee and also links of sites where you can book hostels.
---
Guidelines for Posters and Short Communications
If you are an
author or presenter of an accepted poster
, you are responsible for producing, bringing, putting together and presenting it at the designated date. All poster presentations will take place from 16:30 to 17:00.
Please check our detailed instructions for poster presentations by clicking on this link
.
If your
short communication has been approved
, you will be giving a 15 minute presentation followed by 5 minutes for questions and discussions. You must bring your presentation file in a USB stick to the ICM 2018 Media Desk until the day before your presentation.
Please check our detailed instructions on short communications by clicking on this link
.
---
Get to know Riocentro
ICM 2018 will be held in one of the best convention centers in the world, Riocentro, in Barra da Tijuca neighborhood. There are four pavilions and an integrated center, where you can find an amphitheater, a five stars hotel and a convention center. All facilities are air-conditioned and most of them have wi-fi. In addition to parking, there is convenience for those who prefer to use public transportation. Located in front of the Athletes Park and next to the Olympic Village, where the 2016 Olympics were held, the area is just a few meters from two BRT (Bus Rapid Transit) stations, where buses circulate in dedicated roads.
Click here
to explore all the transportation options to conference venue Riocentro.
---
Childcare service
Registered participants of ICM 2018 may contract the childcare service for children from 2 to 10 years old. Childcare is available from 8:30 to 18:00 on all days of the congress except August 5th (Monday). For requesting the service, access your account at the registration system, go to "Activities", click in "Childcare" and choose the days you want to contract the service. Requests onsite will be subjected to viability of the service. More information about the rules at the ICM 2018 website.
---
Satellite events
The Opening Ceremony of the ICM 2018 will be on August 1st, but the international mathematics community starts to move for it sooner, with the satellite conferences. Taking advantage of the presence of researchers in the host country, ICM partners will carry out 45 conferences that cover several areas, thus enriching the ICM experience. Most of then – 39 – will take place in Brazil. The others will be carry out in the United States, Peru, Mexico, Uruguay and Argentina.
---
Keep up to date with our key deadlines
Registration
Advance July 13, 2018 (reduced registration fee)
On Site ICM July 31 through August 09, 2018 (Full fee. No access to the opening ceremony)

Contact
ICM 2018 Secretariat
E-mail: contact@icm2018.org

Registration
E-mail: registration@icm2018.org

For other contacts, CLICK HERE.
Download