Professor,  Norwegian University of Science and Technology, Trondheim
Second Norwegian woman to earn a Ph.D. in mathematics (Illinois, 1971)
Speaker, ICM 1998.
Teacher of the year at the Faculty of Information Technology, Mathematics and Electrical Engineering, 2004.
Foreign member of the Royal Swedish Academy of Sciences 2007.
Member of the Norwegian Academy of Science and Letters, the Royal Norwegian Society of Sciences and Letters, and Academia Europaea.
Emmy Noether Lecturer at the ICM 2010.
Commander of the Royal Norwegian Order of St Olav 2014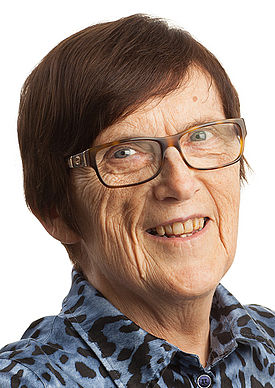 Photo courtesy NTNU/Kai T. Dragland