Cuban mathematician
PhD in Physics and Mathematics in 1989.
promoter of gender discussions, book "To be a woman in science or to die trying" (2010).
Member ICSU Regional Committee for Latin America and the Caribbean (2014-2018).
Merit Member of the Cuban Academy of Sciences.
Since 2008 member of the World Academy of Science for the developing world (TWAS).
National Prize for the Best Scientific Book written in Cuba (1989).
National Medal Carlos Finlay for relevant contributions to the Cuban Sciences (2001).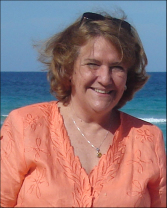 Photo: courtesy Lilliam Margarita Alvarez Díaz