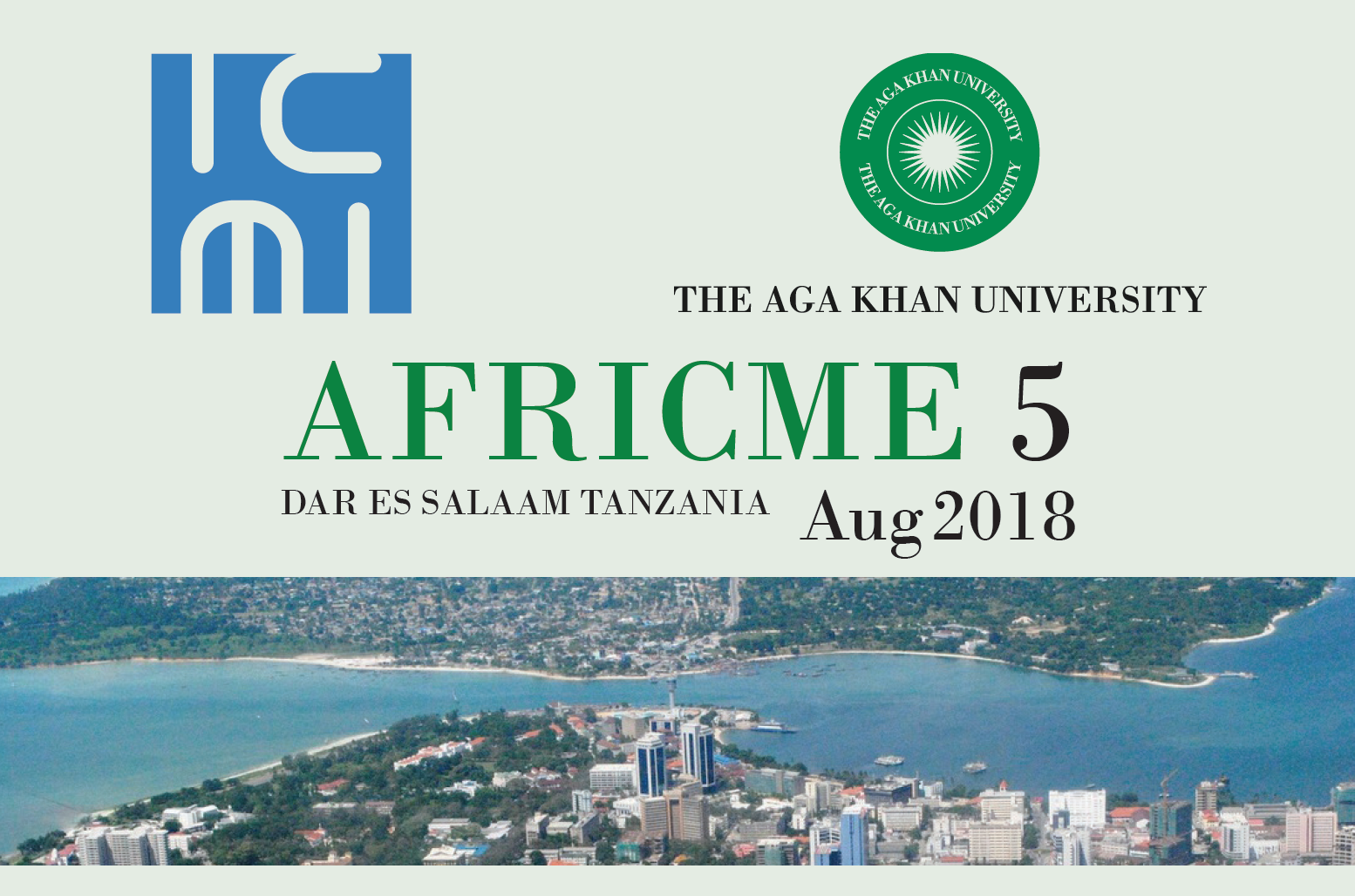 The Aga Khan University (AKU) Institute for Educational Development East Africa, in collaboration with the International Commission on Mathematical Instruction (ICMI) has the pleasure of organizing the fth Africa Regional Congress of ICMI on Mathematical Education (AFRICME). The AFRCIME was launched in 2005 and aims at offering a forum for mathematics educators throughout Africa. This event will take place at the AKU campus in Dar es Salaam Tanzania from August 29-31, 2018.
The AFRICME program will offer an exciting combination of keynote lectures, panel and round table discussion, paper presentations, workshops, East Africa presentations, displays of local teaching learning materials and posters. Focus in all these will be on key developments and research in mathematics education in sub-Saharan Africa, particularly the Eastern and South-Eastern countries. Participants will be able to meet with educators and experts from the continent and get some insights into the African mathematics traditions.
The congress venue is centrally located in Dar es Salaam which is East Africa's second-busiest port and Tanzania's commercial hub. The city has a rich eclectic architecture reflecting African, Indian and German infuences. It offers a wide array of craft markets and restaurants. You are most welcome to attend the AFRICME and also enjoy the local culture – Karibu Sana!
Important dates

Submission of Abstract - March 31, 2018 
Notification of Status - April 30 2018
Submission of full paper - June 15 2018 
Registration Opens - May 2, 2018
Early Bird Registration - May 31, 2018
Regular Registration - August 1, 2018
Onsite Registration - Subject to availability of seats
 
The second and third announcement and important templates can be found below.